Vishwa Vinayaka
.
Last weekend, I had an invitation to attend a Dance programme... Initially, I didn't have the inclination to go for it. However the decision was changed later on, by the Home Ministry. I would have regretted otherwise, for missing that show.
The Programme which was presented by
the Temple of Fine Arts
, was co-ordinated in a wonderful way with dancers from the age of 7 years. The beauty is that they are from different places - Australia, Malaysia, India & Singapore, and I was told that they had the training session for their part individually in their countries and finally mixed here. Amazing co-ordination!!!

The programme titled 'Vishwa Vinayaka' (on Lord Ganesha) combined the traditional and contemporary dance movements to present a dynamic and moving dance fusion with stunning choreography. The songs were rendered by SPB & Shankar Mahadevan and were mesmerizing.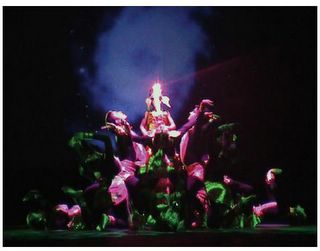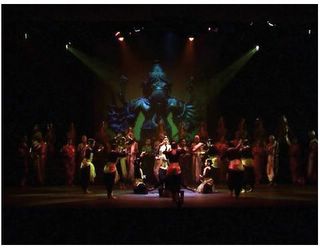 I could recollect the last dance programme which I watched 2 decades back in Madurai, when we got an invitation for the dancer Swarnamukhi's solo dance. Eventhough, the technology has improved nowadays so much for the stage background, audio effects, visual effects etc., the original art has not changed so much. Still, it has its own mesmerizing quality & life. By end of the day, I was happy about the splendid evening.
Don't miss the review of 'Ullam Ketkumae' after this post...