What an effort....
.
Some of you visitors might have seen, similar pics earlier...anyhow, this is just for a relook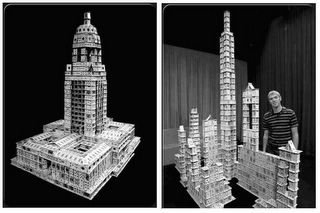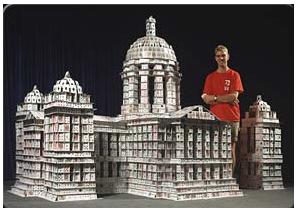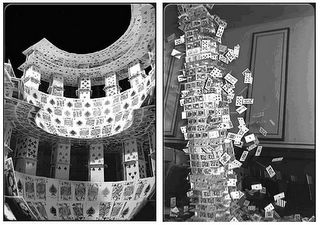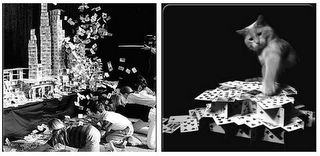 See, how merrily those children and cat are playing with those well built structures...It is a sort of happiness, isn't it?
After looking into the above marvellous work, I also tried to assemble few at my home. My target was to make a Pyramid of atleast 2 rows using 9 cards. I couldn't even start with two cards... The end results are just the display as below...

Lessons learnt:
1) Don't under-estimate others efforts & results...
2) Each Effort has its own technique which cannot be copied easily...
3) Do what you know with the cards (!!!) ... don't be over-ambitious
.